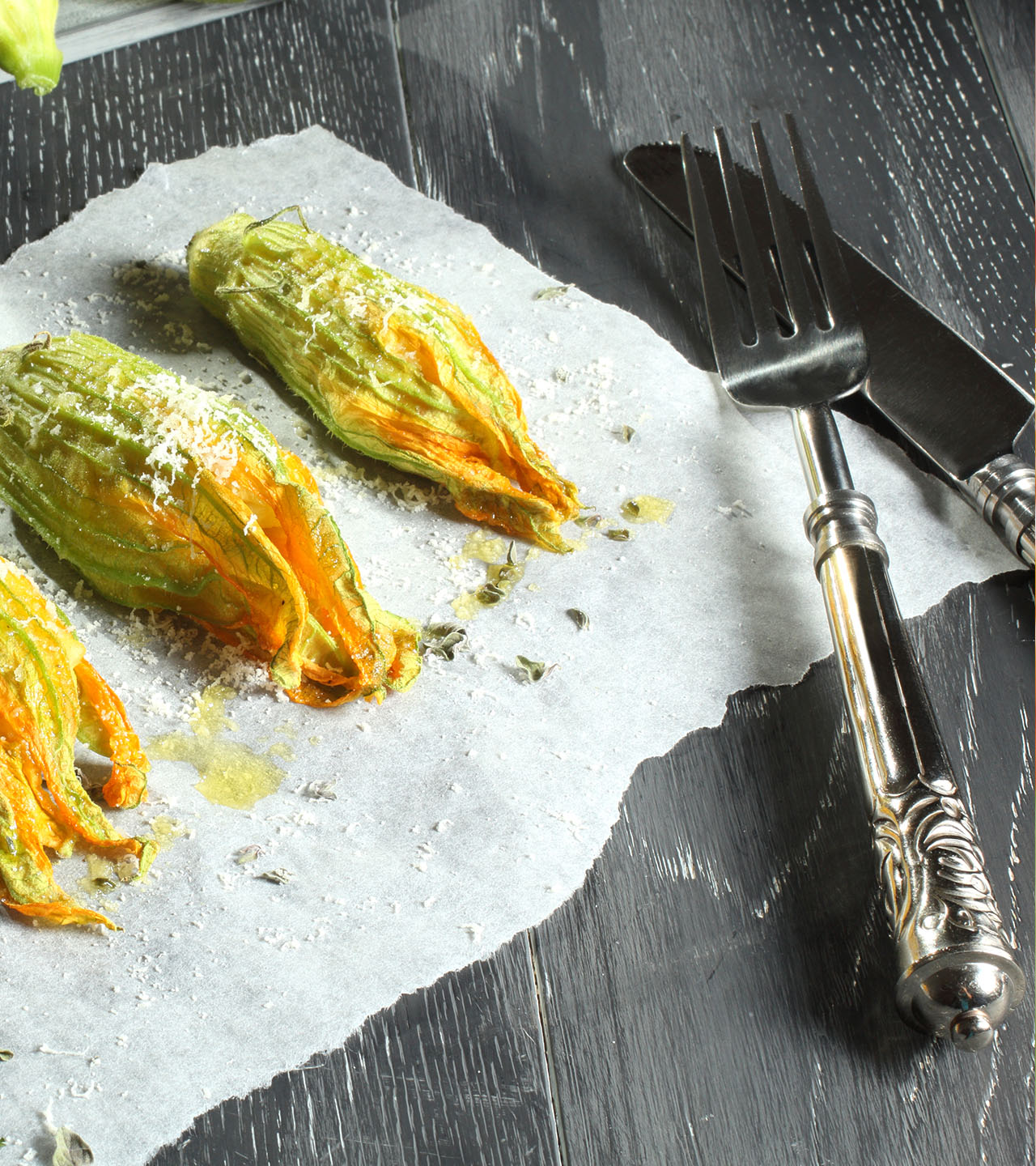 Zucchini Flower
Zucchini (courgette) is a vegetable that just loves mozzarella. Until very recently, zucchini flowers were impossible to find outside a small number of Italian fruit & veggie shops. Times have changed, though, and even large chains such as Harris Farm now often stock these delicacies.
Ingredients
A dozen zucchini flowers,
200g mozzarella,
1 anchovy per flower,
2 eggs,
3-4 tbspn breadcrumbs.
Instructions
Wipe the zucchini flowers with a wet towel and remove the pestles inside without breaking the flower. Shred the cheese. Place an anchovy fillet lengthwise inside each the flower, then stuff the flowers with the cheese. Use a toothpick to close the little bag.

Whisk the eggs, adding a touch of salt, then dip the stuffed flowers in egg and then quickly in breadcrumbs. Lay on an oven proof dish wetted with oil, drizzle a little oil (very sparingly!) on the flowers and place in the oven, pre-heated to 180º C. In 15 minutes the zucchini will have acquired a lovely golden colour and be ready to serve.
Our Recipes