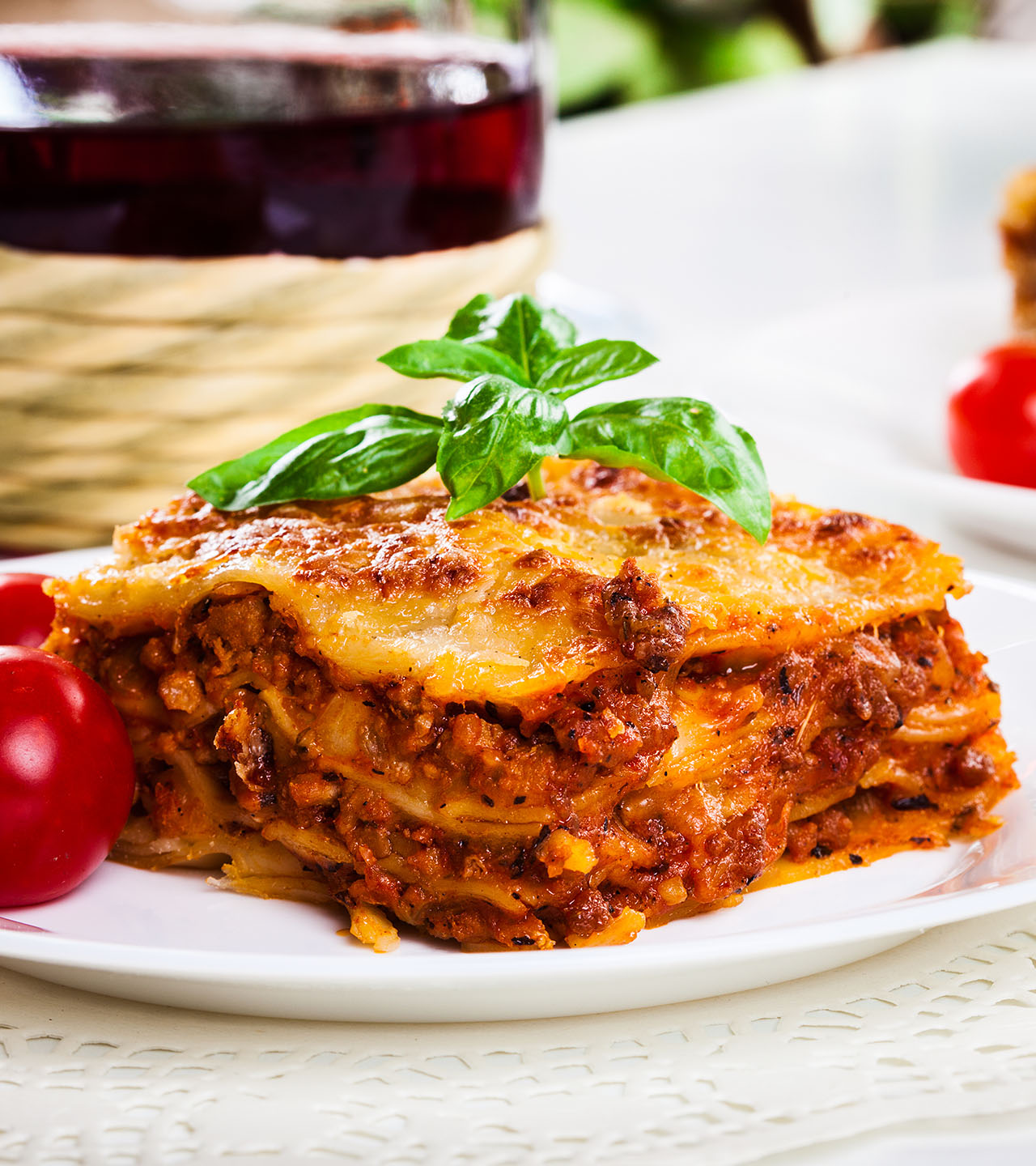 Lasagne
The traditional Italian lasagna is made with egg pasta sheets, ragù, béchamel and cheese - both mozzarella and parmigiano. Ragù is the Italian word for what is generally known as "bolognaise sauce" - a meat and tomato sauce on a base of onion celery and carrot, cooked for several hours - see the recipe. However, the vegetarian variety with spinach and ricotta (or grilled greens) is just as well suited to the marriage with mozzarella.

For this recipe we recommend using the perline which, for their diminutive size, are especially suited to be embedded in the ragù - remembering that there's an important water component in the make-up of mozzarella, which will add itself to the water present in the other ingredients, contributing to making the dish wetter. No-one likes a soggy lasagna!
Ingredients
200g dry lasagne sheets, or a packet of egg wonton wrappers,
300g ragù,
300g béchamel,
half a cup chicken stock,
200g perline di mozzarella,
half a dozen basil leaves, torn in small pieces,
2 tbspn parmigiano reggiano,
1 tbspn breadcrumbs,
1tbspn olive oil.
Instructions
Start by greasing a pyrex dish with a thin layer of oil. Loosen up the béchamel and/or the ragù with the chicken stock: you want to end up with enough water content to cook the dry lasagna sheet without having to boil them beforehand. Loose without being runny.

Pour a couple of tablespoons of ragù and two of béchamel on the bottom, and cover with a layer of dry lasagna sheets, breaking them to size as necessary. Now add a layer of béchamel and ragù is equal proportion, a few pieces of basil leaves and half a dozen perline, and half a tablespoon of parmigiano reggiano. Cover with the lasagna sheets, and repeat the layering until you finish all the ingredients.

Your top layers should only have a small amount of béchamel. Sprinkle on top the remaining grated cheese and the breadcrumbs. Pop in the oven, pre-heated to 180º C and leave it there for some 40 minutes. If the top browns too quickly drop the temperature to 150º.

Variation.

Instead of the dry lasagna sheets you may want to use the egg wonton wrappers now available in most supermarkets as well as Asian food shops. They're much thinner than the lasagna sheets and need less time and less water to cook - so you might want NOT to use the chicken stock to dilute the sauces, and layer two wrappers where you would have only one dry sheet.
Our Recipes